Chrysler Dodge Jeep Ram Dealer in Richmond
Welcome to our Chrysler Dodge Jeep RAM dealership located in Richmond, BC. Our relaxed stress-free approach is what makes us the best place to purchase a new or used vehicle in all of the lower mainland.

Aside from offering a wide range and variety of cars, trucks, SUVs and vans, our team of honest and knowledgeable sales associates are here to lend their hand for all your automotive needs. Also be sure to check out our research and resources page for some great information on our vehicles and dealership.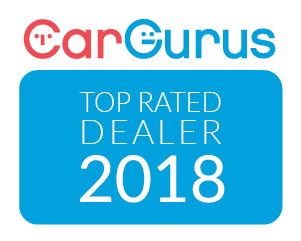 Why Our Customers Love Us
I was greeted by Emily who made the whole process of getting my car fixed so easy. I was given a great replacement truck! When I picked up my car was impeccable. And also I found that they went above and beyond by doing a complementary headlights cleaning.
I just bought my first vehicle since moving to Canada. And I must say, after the tedious process and plenty of dealership visits I have not come across anyone who compares to Dennis and Kirk. They made sure all my needs are met, they were not pushy, they respect your personal time and were just…
Had a great experience - it was a long day looking from dealer to dealer but Kirk at Richmond Chrysler was great! Easy going, down to earth and extremely approachable. I certainly appreciate the personable approach they showed to both me and my kids too! Thanks Kirk!!
Kirk was amazing! Made buying a vehicle so easy and fast and was so personal. We will tell all our friends and family to call Kirk. Kirk and his brother where so good with our daughter and kept her busy when we were going through the whole process. They made her feel like she was…